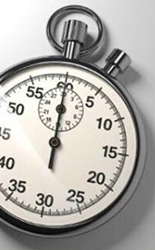 The basic package is there for those on a tight budget or tight schedule, but also for those who shoot judiciously and save paintballs.
EQUIPMENT
Don't be fooled, the package includes all the basic equipment - mask with thermal glass, gloves, overall and a Tippmann 98 Rental marker with gravity feed magazine. For women and children we will also provide a protective vest.
PAINTBALLS
The package includes 200 paintballs, which is one full magazine. Not enough? It's okay. You can buy the paintballs by the hundreds and 100 pcs will cost 5 €.
PRICE
The package costs 30 € per person. You can play for up to 4 hours. Need more time? Feel free! An extra hour will cost you 5 €/person, just please let us know in advance during the booking process... Do 4 hours seem too much? Don't worry, it's up to you whether you use the full 4 hours or finish early!